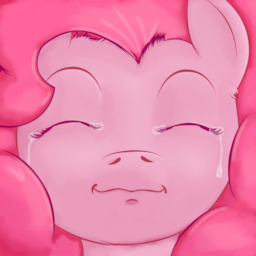 Most of the time, Pinkie Pie is the happiest, most cheerful of ponies, but she often has a hard time coping with loss.
Today we see just how hard, as Pinkie says goodbye to a special friend.
---
Written for the "Keep Pretending" Writeoff.
"I Love to See You Smile" (cover art), by Zaid Val'Roa, was part of the art competition and served as the specific inspiration for this story.
Chapters (1)