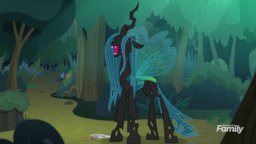 Chrysalis has come up with a foolproof plan to take over Equestria, by creating evil versions of her greatest adversaries! The only problem is, Discord already did it... and he's about to tell her so. Based on the latest episode 'The Mean Six'.
Spoilers, of course.
Featured from June 10-11. A certifiable fact.
Chapters (1)