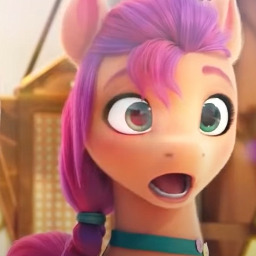 A cynical brony watched the new G5 movie and shockingly hates it, especially the main protagonist. But next thing he knows, he finds himself inside the film himself, right at the start. As guess which despised character? The clue's in the title...
Will he stick with the script? Or bend the rules a bit? Or, a lot? His choices could have far-reaching ramifications for everypony, but does he even care? And where even is his butt?!
The answers to these questions (well, most of them anyway) will soon be answered.
Chapters (2)