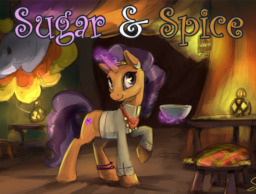 Source
Saving the damsel in distress is less impressive when you're the one who ruined her life in the first place.
Pony Joe is going to try anyway.
---
Thanks to Aragon, MrNumbers, and Themaskedferret for editing.
Thank you to SilFoe for letting me use her wonderful art, and to ThePoneDrome for the colourful additions.
Chapters (8)