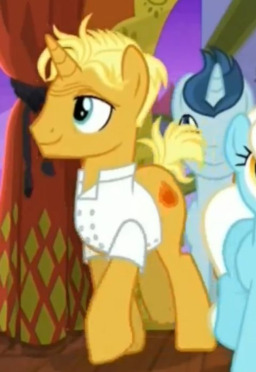 Coriander Cumin and his daughter, Saffron Masala, are struggling with their restaurant. Business had been good and the reviews had been good, all except for one.
Esteemed food critic, Last Word, gave their restaurant a very scathing review. It was a crushing blow to their image as mob mentality settled in and less ponies frequented the establishment.
They need help keeping it open, so they turn to the only stallion they can think of that could be of any assistance, Tirek's Kitchen owner, Gordon Ramsay.
Will he be able to help them or is it a lost cause? Read and find out.
Chapters (4)