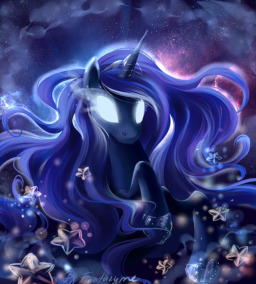 Source
On the Night Mare's Night, Archdruid Twilight Sparkle prays to her goddess, and, for the first time, her goddess answers.
Unfortunately, matters are never quite that simple when one is dealing with a being of power beyond mortal comprehension.
---
Entry for the Second TwiLuna Contest
Thanks to Obselescence for his help.
Chapters (1)