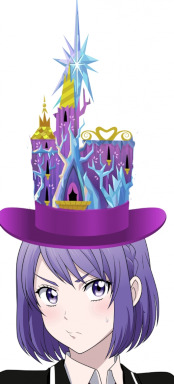 One day, Princess Twilight Sparkle came down to her throne room in her sparkly crystal castle and found a young human girl sitting in her throne...who, apparently, is her castle.
Just as Twilight is growing into her role as a Princess, her castle is growing into its role as a Tree of Harmony. And like any child, it needs...guidance.
The only problem: Little Tree is a bit of a brat.
This story is ENTIRELY FoME's fault.
Chapters (3)