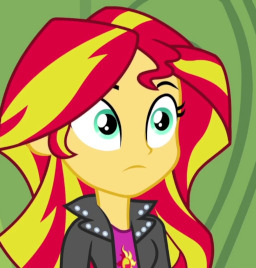 Sunset Shimmer's life has been on the up and up. She turned from her past, made new friends, and is now passing the magic of friendship to others, including this world's Twilight Sparkle.
Which is why, of course, this is all just a mistake. Things got a little out of hand, but it's over now. So now they can just move past this. Why, it'll be a funny story to tell in a few months.
------
Special thanks to the following:
SoloBrony, for being who he is.
CarcinoGeneticist, for his charitable contribution cleaning up the grammar.
Nadnerb who along with Solobrony convinced me to work toward publishing this stuff, even when I didn't want to.
And Skeeter the Lurker, Tourquillian, Nyerguds, and Prane for arguing in the Gdoc about what worked and what didn't.
The catalyst for, but not part of, The Shelf Cleaning Intiative
Now has a spiritual sister story in So You've Just Seduced Your Best Friend. For more details on that, check here.
Chapters (1)