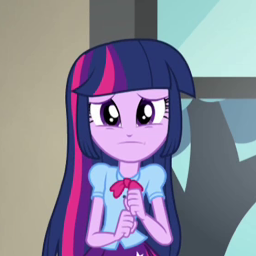 Twilight's plan was perfect. Sunset just needed something to make her feel special - and it worked! What happened was wonderful. Magical, even.
... but then why did Sunset look at her like that the next morning?
---
Special thanks to Zaridan and JWolfSilver for helping with some editing and prereading. Thanks to Wanderer D, Cynewulf, and Skeeter The Lurker for prereading as well. Final thanks to SoloBrony for giving me the idea long ago, even if it took me a while to figure out how to use it.
A sort of spiritual sister story, but in not in any way related continuity wise, to So You've Just Slept With Your Best Friend. If you're curious for more details, check here.
Chapters (1)