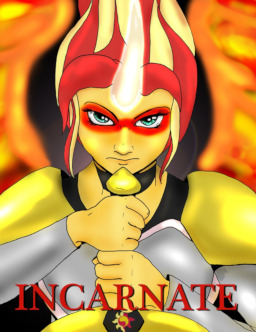 It's summer time and the latest graduating class of Canterlot High find themselves at a turning point in their lives. For many they will be heading off to college and their possible careers. However, for Sunset Shimmer that is not an option she is willing to risk. As an illegal visitor from Equestria, Sunset had thus far managed to fly mostly under the radar on the nature of her origins. With college out of reach Sunset is at a crossroads, stay in the human world in which she loves with her friends despite no career options or return to Equestria.
The choice may be made for her as the magic continues to run loose and at an ever accelerating rate. Sunset must find a way to contain the loose magic or face facts that the portal must be closed or destroyed in order to keep the ones she loves safe.
Sex tag primarily for mature conversations and innuendos.
Chapters (17)