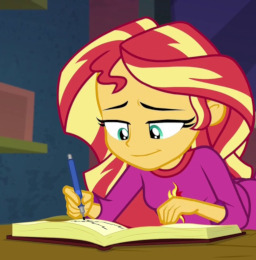 After the Dazzlings have been defeated, Twilight Sparkle and Sunset Shimmer have to deal with missing each other. Writing each other through the books soon leads to a surprise visit in the human world as well as blossoming feelings.
Human Twilight Sparkle is zeroing in on the sources of all those mysterious energy outbursts, eager to find out what's going on.
When she causes an accident, Sunset and Twilight realize how precarious an inter-dimensional relationship can be, and Sunset is forced to deal with the human world's Twilight.
Chapters (18)