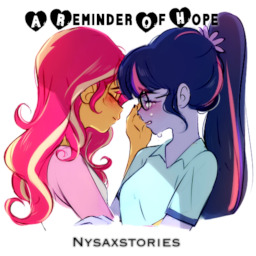 One day, when Sunset Shimmer is driving home from work, she crashes. Her car gets shattered, the other drivers are pissed, and it seems she has... memory loss? What does this mean for her future? Better yet, what does this mean for Twilight?
"Wait, I'm sorry, are you saying I'm in love with you?"
Can Sunset's memory return to her before her lover loses hope? What else has she forgotten? Will her life ever be the same again?
Check out My Story Timeline, for more stories! Cover art, here.
Note: Sex tag is for a small bit of intimacy, but nothing really happens.
~AU Series, No Magic, No Equestria, Only Humans!~
---
~Thanks to Zara Larsson, and her song Never Forget You, for inspiring me!~
ALSO, if you want a sequel, just ask. It's up to you all honestly. I'll write with any free will. <3
Featured 3/27/19 !! <3
Chapters (7)