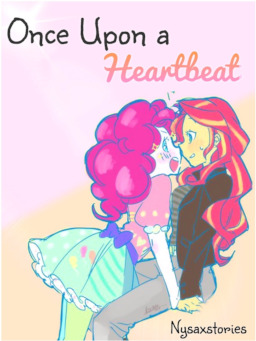 Sunset Shimmer never thought she'd grown feelings for a certain pink party girl. Just because they had a really tight friendship didn't mean squat. Pinkie however, knew she had liked her Sunny for the longest time!
Did they express? Did they impress? A heartbeat of moments through the love life of Sunset Shimmer and Pinkie Pie.
-Happy Easter-
Check out My Story Timeline, for more stories!
Note: I can't help but love SunPie. Don't judge, just read c:
Note: No sex, but it is implied/spoken of mildly, twice.
Original cover art, here.
Chapters (1)