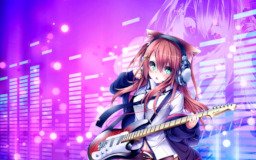 The name's Essence, and at the moment I'm in the land of magical rainbow ponies, magic, and stuff. Woo hoo. While it isn't the worst place I can imagine being, It can be a hassle sometimes, especially when the princesses decide to imprison you in stone and trap you in a star... on accident, of course.
I don't blame them, really. I've had time to think back and I realize my actions were... unwise? Yes, I think that describes it well. My appropriating story took a bit to form, but honestly, most of my adventures were very random. There's also the fact that other people like me are out there. Who knew?
I say like me... well, a little like me. Well, not quite.
I wasn't sent by some weirdo selling items and I'm not in a costume.
---
Arc 1- Initials
Chapters 1 and 6
Arc 1.2- Seriousness Averted (Ignorable Chapters)
Chapters 2-5
Arc 2- These Revelations
Chapters 7-12
Arc 3- Renovare of Hope
Chapter 12+
---
Crossovers!
1st One-The Baron and Some Spiders
- The life and times of Xante, Baron of the Frozen Wastelands, First among Liches, Lord of the Dead, and Fabulous Rainbow Magic User by Ssendam The Masked
2nd One- The Demise Begins, Voidlings, and Away We Go
- Applegate by Flutters Is Shy
- Angels of The Empress by ZephyrStife
- I Am Titanfall by SolemnBlade
3rd One-Essence Reaches the Next Level of OP
-The Cosmic King by Theyellowninja13
Chapters (18)