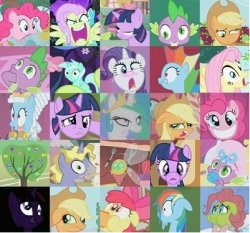 Somehow our internet has come into contact with net of Equestria and while hanging out Rainbow and Pinkie discover a certain fic. Are they gonna take it?
The short answer: No.
The long answer involves breaching the fourth wall and getting some much needed pay back. The story doesn't end at Cupcakes as the rest of the folks in Equestria discover their own personal and disturbing fics and pics. Twilight will go psycho and you can't escape a Big Mac attack in the later chapters.
This well be open to suggestion and if you think a fic should be included just mention a short plot summary and the character involved so I don't actually have to read the disgusting fic.
Chapters (12)