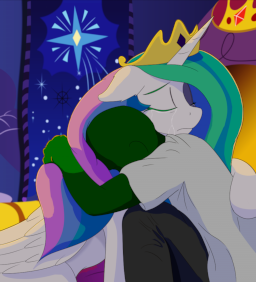 Source
This story is a sequel to How many have you forgiven today?
---
For Anon, so much has changed in a little amount of time. He can't really complain about it either. Things are getting better and he knows that the sisters are happy too. However, there's been a change in Celestia, it's small but it still has him questioning the reason. Did he do something wrong or could it be something else?
A special thanks to the following people:
PeerImagination, Dedicated and always ready to proofread any story I make. (c1-13)
SirReal, Countless hours of editing and refining my story. (c1-8)
Proofreading (c1-6) by Ra1nbowCrasH and Anonimous
I appreciate all the time you've invested in my stories.
Chapters (23)