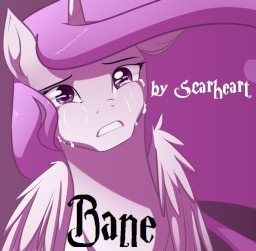 John is alone on this world and has not seen a single soul in a long time. His only companions have been the ghosts only he can hear. Driven by guilt, he goes from town to town, searching and doing the only thing he can do:
Give the dead their final rest.
Discord once gave him a gift. It was given in grief. John has yet to understand what this gift means. He has lost track of time and madness and sanity wage a constant war in his mind.
For John, the greatest terror in his heart is facing the Goddesses.
He's about to meet one of them.
Direct link to the unaltered art here.
Chapters (2)