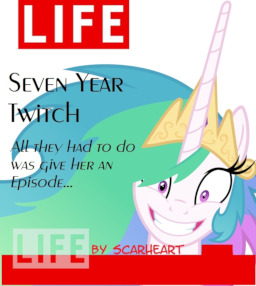 Seven years. For seven years she was neglected. In that time, she was underpowered, defeated by a nag in the moon, defeated by an evil bug roach, a victim to tentacle vines, defeated again by the same evil bug roach as before, as well as many other slights and insults in between.
All she wanted was one episode of her own, one to show her glorious personality in all of its radiant glory. Unfortunately, it was not to be. Her impressive record as the longest living and serving monarch (now diarch, lots of love to dear, dear Little Luna), brokering peace and prosperity the likes of which no other nation could hold a candle to! Or a sun, for that matter.
Time to do something about that.
Chapters (1)