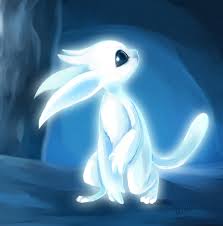 Source
This story has been canceled!
reworked version here:http://www.fimfiction.net/story/294123/light-in-the-darkest-hour-revamped
Hello, my name is Ori, I have lived many years, many of them spent being imprisoned in stone.
But after a century of waiting and barely keeping my sanity in check I managed to free myself, and this is the story of what happened next.
---------------------------------------------------------------------------------------------------------------------
NOTE: This is an Ori and the Blind Forest crossover and you do not have to be familiar with the game all you need to know is going to be explained in the story and please tell me if I overlooked something and I will try to fix that in later chapters
this is my first story and english is not my first language and if you see any grammar or wording issues then feel free to let me know or just yell at me for being stupid. actually don't do the ladder.
this is a displaced story and I will be avoiding any god tier crossovers do to it will most likely ruin some of my plot but if you're interested in a crossover let me know. Now of with you, I don't want to waste more of your time than needed
EDIT: about the crossovers, I will keep any crossovers to a minimum, as it would likely ruin the plot except if I sit there and think my way around it for hours, but feel free to ask me if you are interested, I am working on another story that I will have no problems with crossovers whatsoever
DOUBLE EDIT:A huge thank you to Stellar Spiral this guy has been a great help in edidin this story and supporting me as a writer and I can' thank him enough. So this shout out is for him
just a heads up there are two authors on this account me, Derpy Engineer HD the original name for this account. then there is Reddsiblings he is allowed to make stories of his own it will be marked on the bottom of the description.
I OWN NONE OF THIS
My Little Pony Friendship is Magic is owned by Hasbro
Ori and the blind forest is created by moon studios and microsoft studios
Author:Derpy Engineer HD
Co Author and Editor:Reddsiblings
Main editor: Stellar Spirall
FEATURED! 8/30/2015: Thank you guys so much! never thought I would ever get featured, but you proved me wrong!!
Chapters (12)