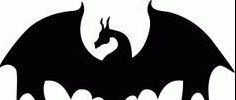 This is my story, the story of Bumble Bee or rather Bee for short, I used to be a young boy at the age of nine, a boy of which I have forgotten the name of.
This was before I was sent to this Land by some force the same force turning me into a dragon and switching my gender.
I was thrown into an unfamiliar land where I knew nothing being young, confused and lost I was captured and enslaved. Since then I have escaped and met with others that I now travel with and consider family, This is the story of what happened after 30 long years of Enslavement
------------------------------------------------------------
This story will tackle some dark topics and event as shown by the "Dark" tag though I don't plan on making that the main part of the story I do feel that I need to at least warn you that it won't always be a feel-good story
I have been working on this story for a while now and do hope you will enjoy it.
This story takes place at the beginning of season 4.
P.S the current cover is not permanent and will be changed soon (this will be deleted when I get the cover)
Chapters (1)