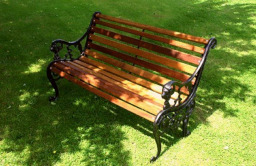 A week after moving to Ponyville, Violet Petal as already seen and experienced wonderful things such as the Elements stopping evil villains and monsters, the Castle of Friendship, and Pinkie Pie's parties. Unfortunately, she has also experienced many awful things. Including prejudices from the town's residents. For she is a Thestral, or "bat pony," to the more blunt members of society.
After one particularly bad day, she runs across a strange bipedal creature napping in the park.
Author's note: I was featured! It was for a few minutes, sure, but still!
Chapters (7)