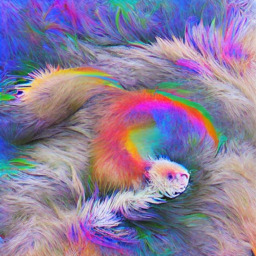 Rainbow Dash turns into a ferret. Everypony is somewhat happy about this. Since Rainbow Dash is no longer a pony, her feelings of distress and terror don't count against that.
This is not a comedy.
---
Written for the Quills and Sofas Genre-Swap Panic. We were given a prompt and a genre that we couldn't write. In my case, that was "The spell wasn't supposed to turn Rainbow Dash into a ferret, I swear!", and my forbidden genre was comedy. Rainbow Dash Ferret Horror, folks! It's a thing now. This one won third place, too! My prize was... getting told I need therapy in the comments, which is, you know, fair. I'm a writer. My brain works in weird directions.
Preread by Jay, nagolucky, Mushroom, applezombi, Scoping Landscape, Emotion Nexus, RedParade, and Sunlight.
Chapters (1)