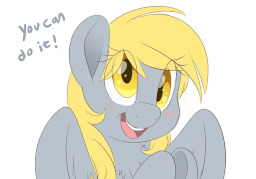 Source
Being a mailpony is often an unrewarding job. You deliver letters and packages, and sometimes you mix things up and other ponies get upset. Still, there's got to be something positive that can come out of such a dull and thankless career, and Derpy is determined to make the most of it.
Even if she never gets any credit for the effort she puts into it.
Edited by the talented Fuzzy Fabricator.
Chapters (1)