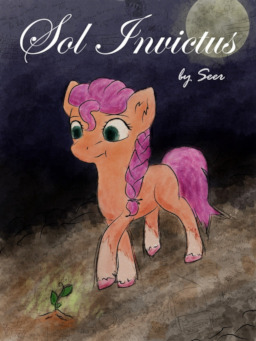 This story is a sequel to Symbiosis
---
Just keep digging. As long as we break through soon, we'll live again. Just keep digging.
---
Second place entry in the Expanding Universes #2 Competition for the Quills and Sofas Speedwriting Group.
Our prompts were to do a sequel or prequel to a story submitted by another user, and I wrote this based on Silent Whisper's wonderful piece Symbiosis
Lovely cover art is also by Silent!
Chapters (1)