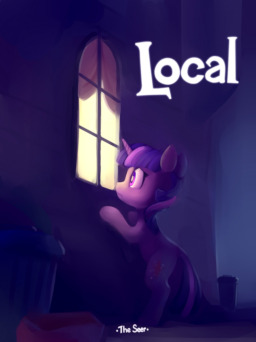 Source
Ever since the Summer Sun Celebration, Twilight has been settling in to life in a small town away from Canterlot. And while she loves her new friends, she can't help but admit that it's a much bigger change than she'd initially thought.
But things like homesickness, getting lost, and dealing with the way everyone seems to stare at you and whisper are all just part of moving somewhere new.
Twilight just needs to adjust.
---
A suburban horror
Amazing artwork done by Lilfunkman
Chapters (12)