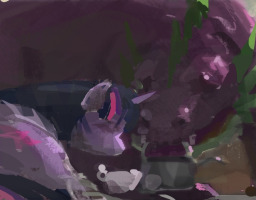 Twilight is taking tea, just like she used to with the princess. She's the princess' faithful student actually. Did you know that?
---
Winner of the 4th Panic Fiction contest for the Quills and Sofas Speedwriting Group. Originally conceived and written in half an hour. This version here has undergone some very slight refinement.
The prompt was 'What's That Smell?'.
Chapters (1)