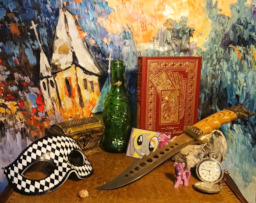 I have never once closed my eyes and not reopened them again at some later time.
My only constant is that I always come back to a beach, and speak to a pony I do not understand.
I really hope I get to leave soon.
---
Take a look into the Kaleidoscope.
Part of the Kaleidoscope writing challenge for the Quills and Sofas Speedwriting group. The challenge was to write a story based around the same title, prompt and cover.
Chapters (7)