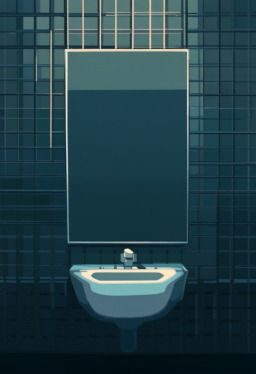 This story is a sequel to That Isn't Me
---
Sweetie Belle used to dread looking in her mirror, because she would see so many different monsters. Monsters wearing her face, monsters wearing her friend's faces, monsters that didn't look like anything she'd ever seen before.
Nowadays, she doesn't see all these monsters, and that is so much worse.
Because now, she only sees the one.
---
This was for silly joke contest among friends where we had to write terrible expansions to each other's fics. Please be aware that this is actively meant to be a stupid and terrible sequel for the purposes of amusement so please adjust your expectations accordingly.
Chapters (2)