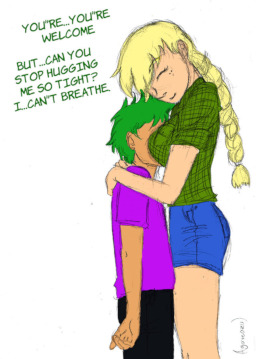 When Applejack is left alone to run the farm, she gets some unexpected help from Spike. As the two spend time together, Spike starts to see Applejack in a new way he'd never thought was possible. What are these feelings, and what will become of the two friends?
This was credited on DeviantART as the first AppleSpike (Applejack X Spike) fic. I don't know how many other AppleSpike fics are here, so maybe somepony can help me out.
I don't own these characters; they are the property of Hasbro and Lauren Faust. Story by me.
Cover art image done by agaveazul on DeviantART, and used with permission.
FUN FACT: The cover art image here was inspired by my fic. The artist drew this AFTER he read this fic on DeviantART.
Chapters (1)