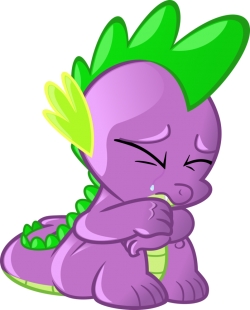 Spike has been feeling lonely lately. Everyday he watches Twilight go off and have fun with her friends while he does the same thing: clean, and do chores. His luck seems to change though when he and Twilight find a flyer for a circus. With Twilight's friends, Spike goes to the circus with them. At the circus, Spike meets and befriends the circus performers and show him true love and friendship. Tired of being left out or not being loved by the others, Spike decides to leave Twilight and the others for his new friends. Will they get the baby dragon back?
Do note this was written originally on my DeviantART account and came out before season 2 of Friendship is Magic. This was my first fic as well so I know I won't accept a lot of praise or anything here. I do appreciate you all reading it though.
I don't own these characters, they are the property of Hasbro and Lauren Faust. OC ponies and story are mine.
Cover art image is done by BlackGryph0n on DeviantART
Chapters (6)