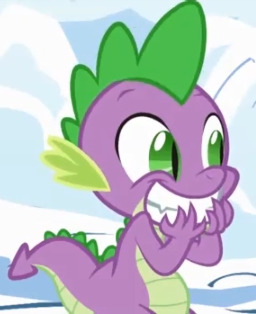 So basically, my parents are going on holiday and leaving me to look after the house. Which inspired this story.
Twilight has been invited by the Princess to spend a week in Canterlot. Spike is left home alone, Twilight has asked her friends to keep an eye on her number one assistant. Over the course of the week Spike is visited by each of the Elements, and he takes the oppurtunity to learn a little more about his friends, maybe a little more than he bargained for.
Constructive Criticism is welcome. This is my first ever piece of fan fiction (Hooray!)
Enjoy!
Rated T for innuendo (the occasional dirty joke) as well as some of my painful attempts at comedy :) Also Pony Swears
(Please note, I wrote this on WordPad, which has no spellcheck. I've proofread it several times as well as used some unreliable online spellcheckers. If you spot anything let me know)
Chapters (9)