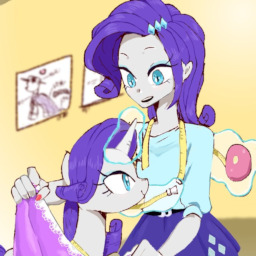 Source
This story is a sequel to Divine Labor
---
After the Equestrian Fluttershy offered her human counterpart some emotional support, the others asking questions about their own pony analogues was all but inevitable. But some are bound to obsess over their equine achievements more than others.
And at least one is going to do something about that obsession.
Part of the Oversaturated World.
Chapters (1)