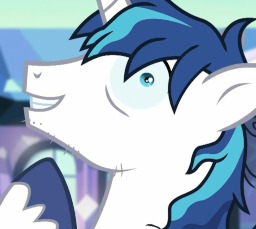 When Shining Armor woke up, he did not expect to find Flam sleeping next to him, crumpled up ransom notes on the ground, or Apple Bloom tied up in a closet. But that's exactly what he found, and now he has to work together with Flam to restore their memories, navigate through their lies and friendships, undo their mess, and most importantly, not get caught.
---
A random comedy / drama adventure about good intentions, bad execution, deception, friendship, romance(?), and straight up craziness.

Rated T for kidnapping, alcohol consumption, sexual innuendos, and discussion of murder and infidelity.
Chapters (21)