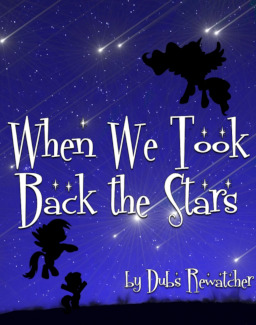 Equestria hasn't seen a shooting star in over a thousand years. Derpy Hooves thinks it's time to give her daughters a Hearth's Warming gift they'll never forget.
---
Written for the 2017 Obselescence Memorial Jinglemas Twinglemas Secret Santa Sendoff, as a present for the fantastic FanOfMostEverything. Thanks to Posh for editing help, and for being the most lovable hugmuffin around.
Cover art by myself and Amber Spark, with a little bit of help from the Scientific Notebook Company.
Chapters (1)