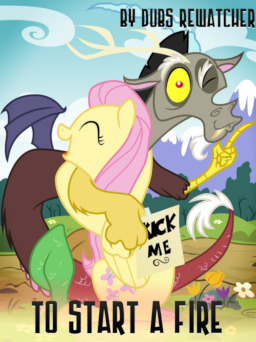 Source
It's been a few months since Discord's "redemption," and as far as he's concerned, he is the goodest good guy ever to be good. Nopony in history has ever been as perfect as him!

That is, until Princess Luna points out that he's still pulling pranks and still hurting his friends. In her eyes, Discord isn't a "good guy"—in fact, he's not even trying to be.

So when Luna challenges Discord to give up his chaotic ways for good and prove that he's truly been redeemed, he's more than willing to play along. But can Discord ever really give up his evil ways? Or is he just a disaster waiting to happen?
---
An Easter story.

Originally written for the Writeoff Association's September 2015 contest, Distant Shores.
Chapters (1)