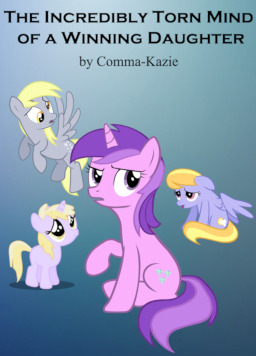 This story is a sequel to The Life and Times of a Winning Pony
---
In the time since she became Derpy's daughter, Sparkler Doo has come to trust and love her mother more than words can express. Three years of tender, loving care and patience brought Sparkler out of her shell, showing a scared little filly that she was loved—and safe.
All it took was one fateful lapse in judgement to bring that crashing down. Now, with her faith in her mother shaken to its core, Sparkler has to take a step back and try to pick up the pieces.
Assuming she wants to.
This story takes place in tandem with the events of Chapter 19 of The Life and Times of a Winning Pony
Chapters (1)