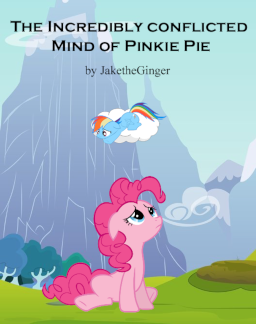 For Pinkie Pie, life is pretty good—she's the pinkest, perkiest, most partiest pony in all of Ponyville!
Okay, so things could be better. Her friends aren't having the happiest time right now, especially her beloved Dashie, who she hasn't seen in a while. Upon reuniting, an innocent conversation quickly turns into a sour argument, prompting Pinkie to ask herself all sorts of questions. Who's in the wrong? What should she do? Why are all the bad things happening right now?
And, most importantly, can she patch things up with Dashie before it's too late?
A side story to The Life of Times of a Winning Pony, chapters 18 to 21.
Chapters (1)