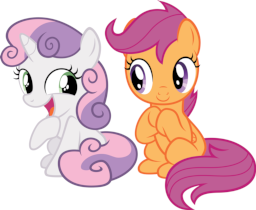 Source
It's almost time for Hearth's Warming, which means that the annual School Dance is here and this time, it's shaping up to be the best one ever.
There's just one problem.
All of Scootaloo's classmates have it in their head to bring to a date, and there isn't a free colt to be found. Will Scootaloo find a date, or will she be doomed to endure shame and embarrassment from her class mates?
Chapters (1)