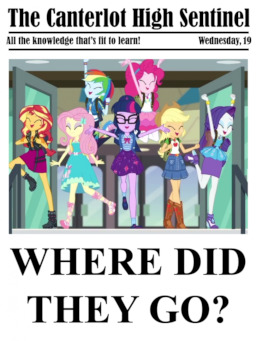 Two years ago, the Rainbooms left for college, breaking up their band in the process.
Canterlot High School desperately misses their heroes. It's time for Scribble Dee, Editor-in-Chief of the Canterlot High Sentinel, to track them down and answer the school's most pressing question: Where are the Rainbooms now?
---
Originally written for the January 2023 Writeoff, "Returned from Sabbatical."
Chapters (1)