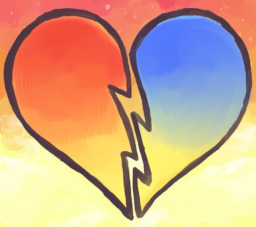 When Flash Sentry got into Fillydelphia State, nobody was more surprised than him. He never counted on having a future. Now that it's in front of him, he can't wait to see what the world outside of Canterville has in store.
If only he can figure out how to break the news to Sunset.
A prequel to ...But It Often Rhymes.
---
Fourth place in Oroboro's 2019 Sunset Shipping Contest. Edited by Dubs Rewatcher and DannyJ.
Cover art by Blynxee
Chapters (5)