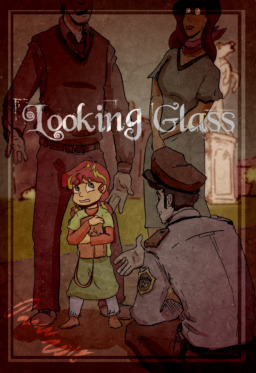 Source
Sunset always knew that she was destined for greatness, but she never dreamed of how great she could become. Not until she had seen it – the mirror had shown her as an alicorn. Ignoring Celestia's warnings, Sunset goes looking for answers.
When she learns that the mirror is also a portal to another world, well, what else was she supposed to do? But it seems that she hadn't considered every possibility. She hadn't, for example, considered that she might get herself trapped on the other side. Nor did she think she'd find herself transformed into a child again.
(Also available in print and as an audiobook)
---
A story set in the Who We Become series (earliest story, so a great starting point

)
Who We Become is a realistic romantic drama series focussing on queer characters. People sensitive to queer issues should take caution before reading.
---
Many muches of thanks go out to ArchAngelsWings, Dessert, Mind Jack, Pasu-Chan,
CharCharChan, w_brown7, and eton975 for proofreading.
Additionally, thanks to Pasu-Chan for providing the glorious cover art

Chapters (34)