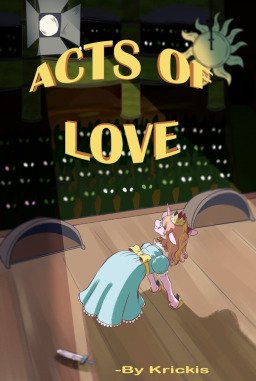 This story is a sequel to The Open Road
---
Morning Glisten isn't really a good filly. She fights with other foals, and she doesn't really trust adults. Nopony would want to adopt somepony like her. So when Princesses Sunset, Fluttershy, and Twilight take an interest in her, she'll need to become someone else to win their love.
---
A story set in the Who We Become series.
Want to read this story but don't know everything that happened before it? You can brush up with a summary here!
---
This story wouldn't be what it is without workshopping help from Wendy Gowak and Sapphire.
Proofread by Gowak, Sapphire, Moonlight, Krixwell, Eddie Grammar, Mind Jack, and w_brown7.
Cover art by Pasu-Chan.
Chapters (26)