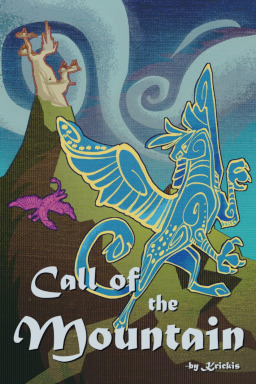 Source
Griffonstone has seen better days. Rainbow Dash wants to do what she can to help her hometown, but what can one griffon do in the face of centuries of turmoil? Especially when everyone writes off her off as a joke...
But when she feels a mysterious pull to an old mineshaft, everything changes... Suddenly, the fate of all of Griffonstone rests in her talons.
---
A story in the Noodleverse series, a species swap AU shared by myself and Pasu-Chan. This is the first story in the Harmony's Chosen arc, making it the best place to start!
---
Also available as an audiobook by Nailah!
Many thanks go out to proofreaders: Pasu-Chan, Eddie Grammar, bats, ArchAngelsWings, Krixwell, and Hoofclid.
Special thanks to thedarkprep for figuring out how to improve the ending.
Cover art by Pasu-Chan.
Chapters (7)