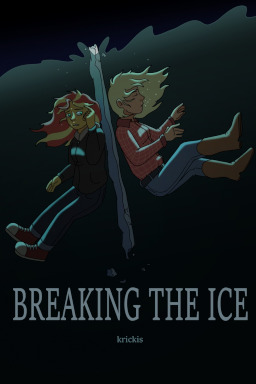 Source
This story is a sequel to Looking Glass
---
The holiday season rolls around, bringing changes in Sunset Shimmer's life. Although she's never been very festive, it is her first holiday with friends, and Sunset wants to make the most of it. But along with new experiences, old memories of a burning cold lake threaten to overwhelm her and her fragile new friendship with Applejack.
(Takes place before Rainbow Rocks.)
---
A story set in the Who We Become series.
---
This story was workshopped in my Discord server in a mad dash to make something for the holidays, but then I couldn't get it written in time, which is why it's coming out in January


Thanks go out to Krixwell, applejackofalltrades, and Sapphire for proofreading.
Cover art by applejackofalltrades.
Chapters (3)