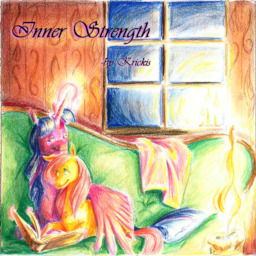 Source
Twilight Sparkle is a princess. She has an important role as a leader of Equestria, which means she has to worry about what everypony thinks of her. So when she overhears a private conversation, she has to come to terms with how she feels about herself, love, and a certain somepony, all while weighing her public image against her personal desires.
---
A story set in the Who We Become series.
This story can be read with no prior knowledge of Who We Become stories.
---
Content warning: The non-con tag is for discussion about an event that happened before the story takes place, and is not depicted graphically. The sex tag is for consensual sex. This story contains depictions of homophobia, hate groups, and gay slurs.
Thanks to ArchAngelsWings and Eddie Grammar for editing


Cover art by Pasu-Chan
Chapters (28)