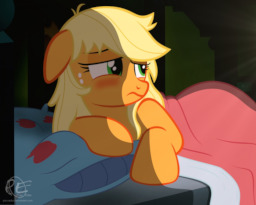 Source
Applejack had a crazy dream. Something happened in it that she's sure she would never do, but how should she deal with a dream where she's intimate with one of her best friends?
This story is based off of the EG Holiday comic from 2014. Go read it if you haven't yet. It's really good.
Sex tag for PG-13 cuddles ;D
Awesomely appropriate art by PonyEcho
Used with permission.
Chapters (1)