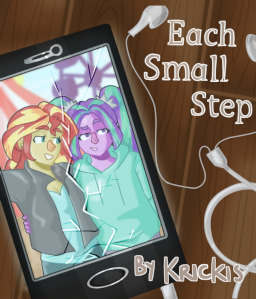 Source
It's been a long time since the Battle of the Bands, and a lot has changed for Aria. One of the bigger changes has been Sunset Shimmer. The two of them were never supposed to happen, but they somehow still did.
Not that it matters. Nothing good ever lasts, not for Aria Blaze.
---
Note about content warning: Despite the suicide/ self-harm tag, no one dies or self-harms; the tag is for thoughts of those topics.
Written for Sunset Shipping Contest: Journeys

---
A huge thanks to ArchAngelsWings, Wendy Gowak, Deathscar, and Char for prereading, especially on such short notice


An additional thanks to Char for the fantastic cover art, also on far too short of notice

Chapters (3)