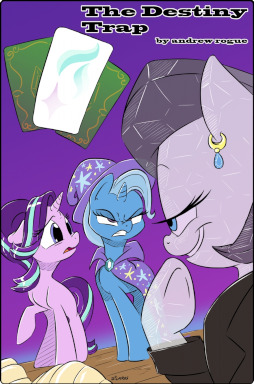 Lovely cover art courtesy of Dilarus.
Returning from a trip to Manehattan, Trixie has a brand new magic trick that she's all too eager to share with Starlight.
Unfortunately, when things don't work quite as expected, Trixie and Starlight are forced to go on a journey across Equestria to find the pony that gave her the trick and make things right once more.
Gold Medalist in the "Has That Always Been There?" January 2017 Writeoff
Chapters (1)