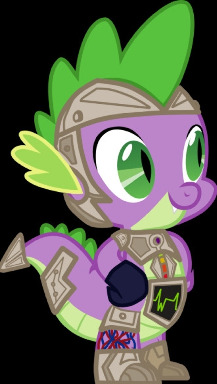 Source
Spike is the perfect assistant. He's been programmed that way, after all.
Unfortunately, he and Rarity and Twilight were programmed by Master Simon to help out around Mistress Olive's apartment before Mistress Olive kicked Master Simon out. And Mistress Olive doesn't like her assistants to have faces and names and personalities, especially when they come from some eighty-year-old cartoon show she's never heard of...
The original version of this story had no Pony content whatsoever and came in 2nd in the 247th Writeoff contest, "The Hurricane's Eye Blinked." It's been extensively rewritten since then and was now an entry in the 2023 Science Fiction contest where it didn't make the Top 12.
Chapters (1)