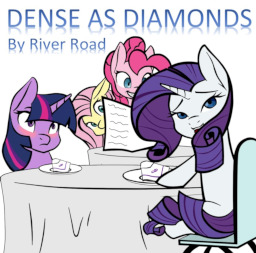 Source
Twilight knows that Rarity is a hopeless romantic, experienced through countless romance novels.
Twilight knows that Rarity has had some bad experiences with romance and courtship.
Twilight knows that Rarity still dreams of somepony to properly sweep her off her hooves.
Twilight has no idea how Rarity keeps missing the hints she keeps dropping.
Written for Monochromatic's Raritwi contest.
Cover art generously offered to all contestants and provided by the skilled Multiversecruise.
Top of the Feature Box on 05/05/17 and then for 72 hours straight: A huge thanks to everyone who liked or commented on this story.
Chapters (1)